We started to play in May 2014. We remain the only official LGBTI floorball team in Central EU region. And we are one of the few clubs functioning (7-10) in Europe. The clubs are mostly in Scandinavia. We keep very friendly relations with these clubs. And the same time we are in close contact with an informal lesbian team 'Active women'.
Trainings
We create a safe and friendly training environment for the beginners, and also for the more skilled floorball players. We gladly welcome new members with interest in recreational game and also in systematic improvement. Come and play, enjoy the free time and bring your friends!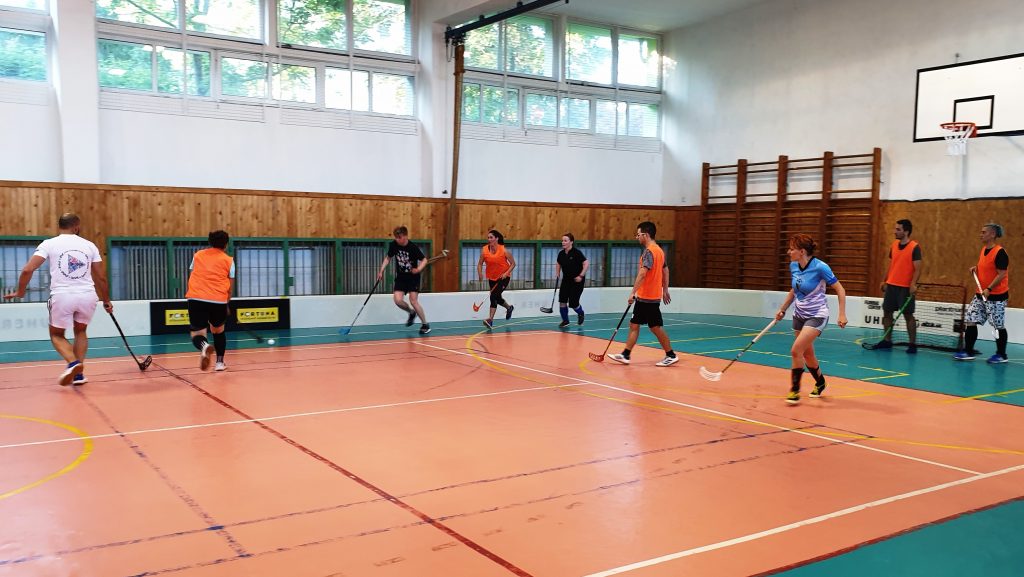 Wednesdays from 20.30 till 22.00
Regular trainings take place during workdays except for the school holidays. These are aimed especially for playing or friendly matches. We play on a smaller pitch (app. 25×50 m) with standard floorball barriers. There are 3 to 5 players on each side depended on the attendance. The matches are played either with the standard goals or played with the smaller goals when there are no goalkeepers.
Fridays from 18.30 till 20.00
These regular trainings are offering an individual and team exercises by training the play. They take place also during the workdays except for the summer holidays. The intention is to improve our players' individual skills, team play, tactical thinking and the gameplay of the whole team. This is very suitable especially for the beginners.
Occasional trainings
During the summer holidays we meet on a big pitch (20×40 m) in the sport hall Elan in Bratislava. The pitch meets the highest floorball league standards. We also play in different places on differents surfaces when the occasion arises.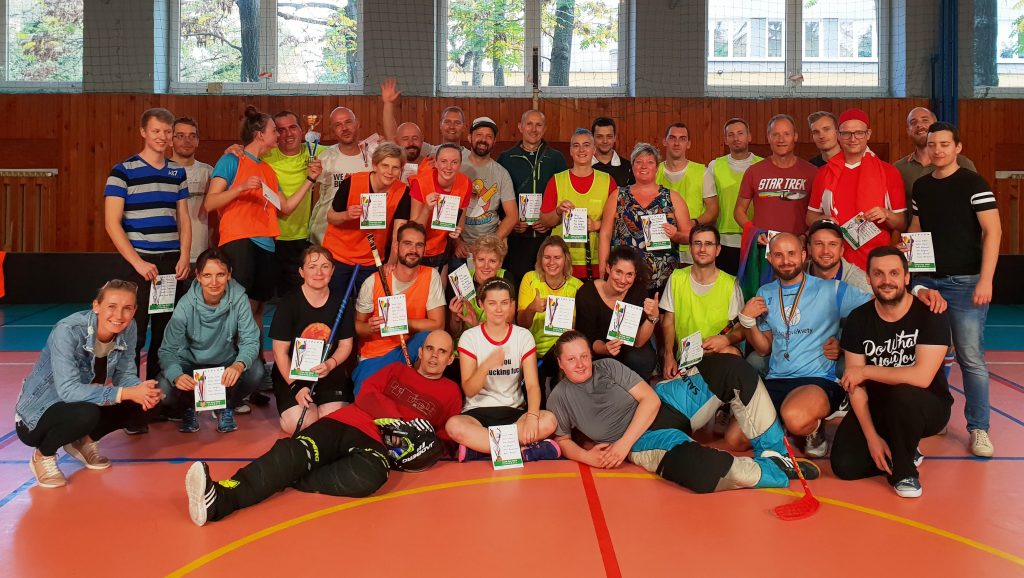 Competitions and tournaments
We compete in the Lotos Cup Bratislava tournament every year. We proudly organize it and we welcome domestic and foreign non-professional clubs with community character. Right now our biggest goal is to represent Slovakia in floorball on the LGBTI EuroGames or the world GayGames.
Coordinated by Braňo
The ball on the floor and the sticks forward…
Floorball is not some ordinary sport for us, but also a great lot. If you want to love it too, do not hesitate and join us. If you are already playing with us, enjoy the game and ♥.