All players and friends are warmly invited to the 10th edition of our international LGBTI sports event. 😉 LET'S DO SPORT: BRINGING THE COMMUNITY TOGETHER! ?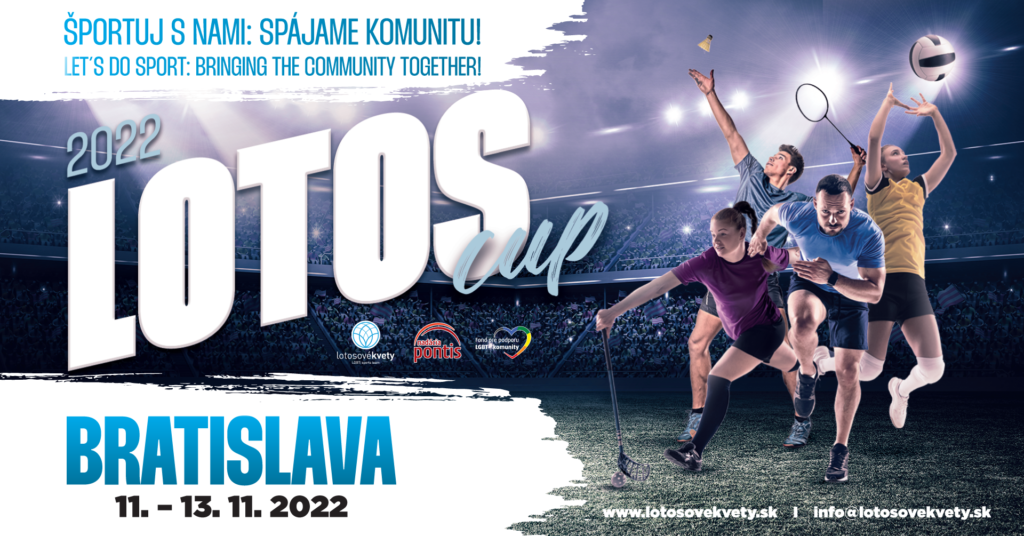 Location: Bratislava
Date: 12 November 2022 (11. – 13.11. 2022)
Sports: VOLLEYBALL + FLOORBALL + BADMINTON + RUNNING
The playing or competition day will be Saturday (12 November 2022) ending with afterparty. However, we recommend to you to arrive on Friday because of evening accreditation and to avoid time stress. Mixed male – female – nonbinary teams are very much welcomed. In a case you do not have the whole team available, feel free to register individually. Individually registered players will be assigned to other teams after mutual agreement.
'Lotus Flowers' is looking forward to seeing you with PRIDE and LOVE! ♥